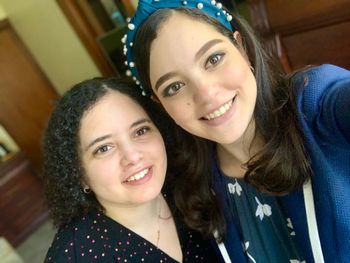 Hello World
By Vivian
/
July 01, 2020
Hello folks! We're pleased to announce Tailwind Made's launch.
We first started working on Tailwind Made because we wanted to use with Tailwind on all our freelance and internal projects, we loved Tailwind so much that we couldn't even imagine going back to traditional HTML/CSS development.
Since Tailwind was so new, we saw that there weren't many resources to get started fast, for interactive components for example, like tabs, toggle and others, you had to code them all from scratch.
Then TailwindUI arrived and gave us some well coded and well thought out components but they were just components, we still had to make all sorts of decisions on how to mix them to get a decent UI going. This is good for things that you build as you go but what if you have no idea how to start? Or want a complete base that you can just customize? Or don't have much time for the frontend part?
This is where we think Tailwind Made offers the most value, we develop templates that are mostly ready for production and you just need to connect it to your system and customize whatever you want (colors, fonts, etc), we take all the heavy listing for you and you can just focus on what you do best, delivering value to your clients.
This means that we're mostly geared toward freelancers, web agencies and small startups who want to get a head start on their projects, don't have the budget for full web design work and want to work with Tailwind. Our main goal is to offer them an awesome developer experience and modern and beautiful designs they can use to get started.
All our products come with free support so we're always available via the chat box, email or in the discord, and if you need a hand integrating our stuff to your system, we can do that too, for a reasonable fee.
As for us, we're a team of 2 sisters (Vivian and Daniela) who are professional web developers with years of experience freelancing full-time, plus some contractors who help us from time to time so our company can stay lean and flexible.
We are planning lots of things this year for Tailwind Made, things like offering multiple versions of each template, think Jekyll, Hugo, NuxtJS, Gridsome, NextJS, Gatsby, WordPress, Ghost and Shopify (when applicable). As seasoned freelancers we have experience with all these technologies so you'll get the same or even better DX then for the HTML/CSS version we're offering right now.
We don't just want to make money, we want the Tailwind community to grow and more people to see the beautify of the atomic CSS approach, that's why we'll be writing regularly about tips and best practices when working with Tailwind, stay tuned to our blog.
Sign up for Tailwind Weekly, our newsletter about
all things Tailwind CSS.
Check out a recent issue for a sample.
© 2023. Red Pixel Themes. All Rights Reserved.